How to Get in to Teams:
Go to Office 365 (Click here for instructions if you are unsure of how to do this)
Click on Teams
If a teacher has sent you a link to join an meeting:
Click on the link.
You are going to be given the choice to open it online or in the app. If you have the app, it is a better choice but if not the online one should work fine.
This should put you in the meeting.  Make sure that your microphone is not muted if you wish to speak.
Some Quick References to Get You Started:
The ultimate cheat sheet right at your fingertips:
Download the Microsoft Teams quick start guide for EDU.
Teams Quick Reference for SD71
Here is a super short Quick Start Guide with just the basics: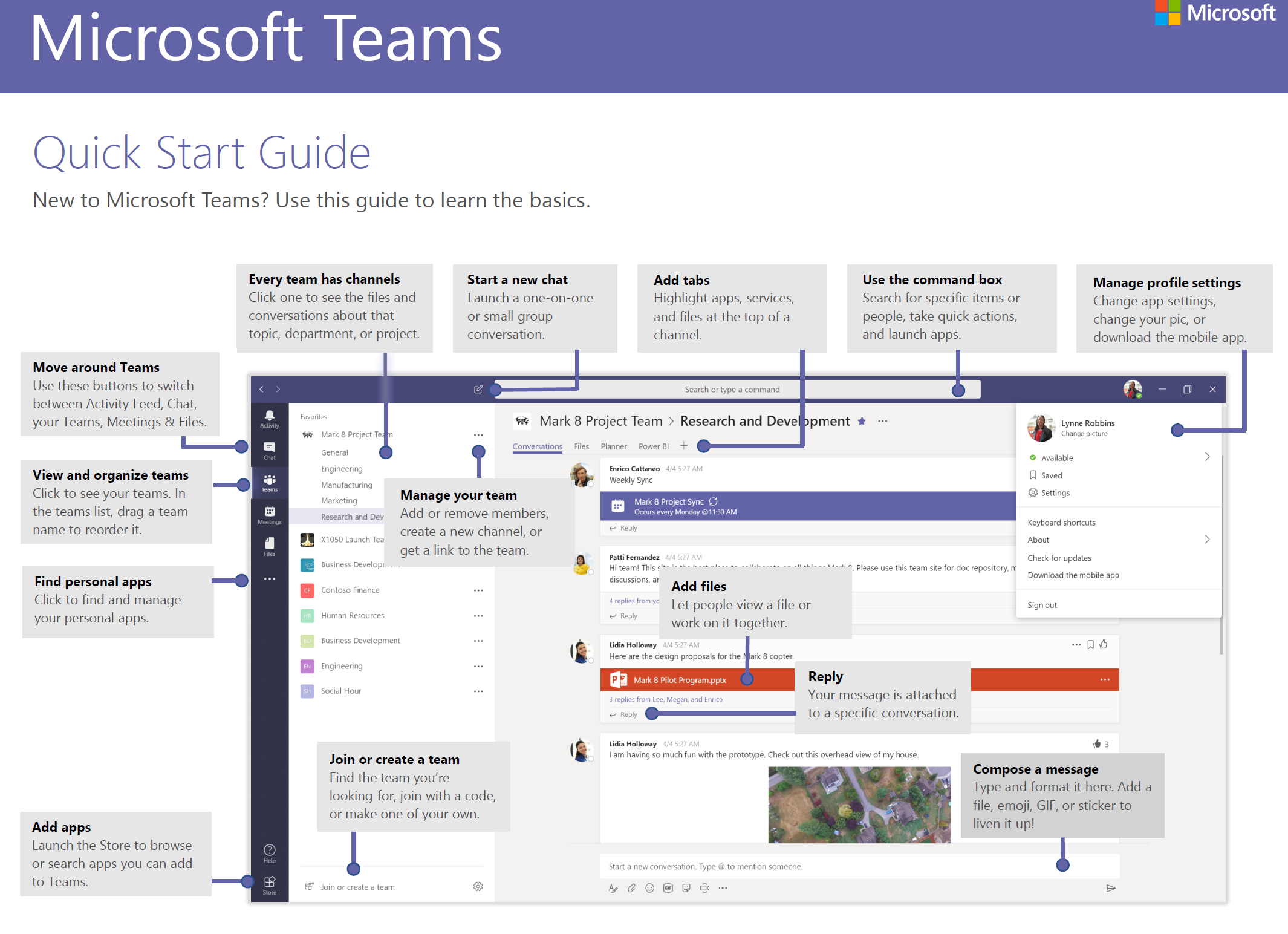 How to View and Navigate your Assignments:
Accessibility in Microsoft Teams
Immersive Reader for Microsoft Teams
Available in Assignments, Posts and Chat
FEATURES:
Brings text into a focus window and students can use text supports:
Text to Speech
colour contrast
larger font sizes
picture dictionary
line focus
translation
LINKS
Use Immersive Reader in Microsoft Teams
VIDEO
Immersive Reader in Microsoft Teams
Live captions in Microsoft Teams
Helpful support for students who are deaf and hard of hearing, English language learners and students who struggle with auditory processing.
FEATURES 
Available only in Teams desktop
English only
LINKS
Use Live Captions in a Teams Meeting
 Live transcription in Microsoft Teams meetings
VIDEO
Live Captions in Microsoft Teams