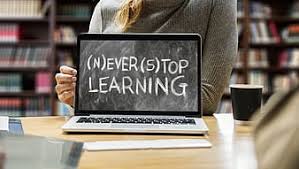 The following websites offer Reading Webinars for staff.  This page is updated weekly.
Really Great Reading
https://www.reallygreatreading.com/content/webinars-virtual-professional-development
Excellent webinars on the Science of Reading!
* Bringing the Science of Reading to Life in the K-1 Classroom
* Erasing the Misery of Reading and Spelling Multisyllable Words
* Using the Science of Reading to Solidify Decoding Skills in Grades 1-12
* Continuing Phonics Suite Instruction in Distance Learning Environments
EdWeb:
Many excellent webinars.  Free log in.
Caution: Many companies use this platform to promote their resources.
You are able to register for webinars and watch them later but you must be registered to access the webinar after it has aired. Their website includes some banked webinars you can access.
Louisa Moats
https://louisamoats.com/
Hard Words: What Teachers Don't Know About Teaching Reading and What to Do About It
Reading Simplified
Register at: https://readingsimplified.com
Three Activities A Day to Keep Reading Difficulties Away
Voyager Sporis Learning
https://www.voyagersopris.com/webinar-series?utm_source=news&utm_medium=email&utm_campaign=2020_Q1_NAT_Edview360
Bigger Kids, Bigger Words: Reading Multisyllabic Words
Dyslexia: The Myths and Mysteries
Close Encounters with Sudents' Spelling: What They Tell Us About Language Learning
Lalilo
https://app.livestorm.co/lalilo/distance-learning-with-lalilo/live?s=30468cba-f03f-4785-b1e2-9dda71a4018c#/chat
Distance Learning with Lalilo.