Immersive Reader and Read Aloud in (Microsoft) Edge Browser
Open the Edge Browser, navigate to a website with text. If the website can be accessed with Immersive Reader the icon will show up in the Address Bar:

​​​Click on the Immersive Reader icon and the text will be brought into a focused window reading mode with many accessibility tools like Read Aloud, Text Preferences, Grammar tools and Reading Preferences.
If the Immersive Reader icon doesn't show up, click and drag over the text you would like brought into the Immersive Reader mode, right click the selected text, and click Open selection in Immersive Reader.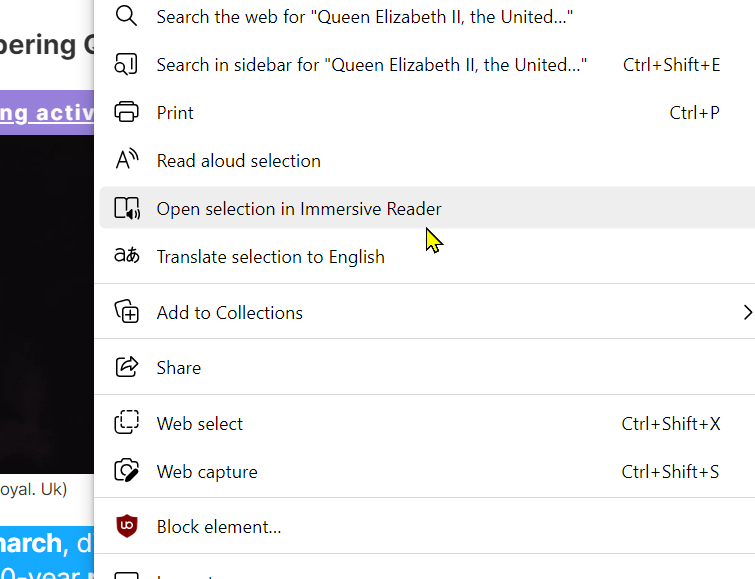 To access the Read Aloud ​option on a website in Edge, select text by clicking and dragging then right click to access the Edge menu
Select Read aloud selection
Once selected the Read Aloud tools will show up and the top of the website.
TIP SHEETS:
Using Immersive Reader in Edge Browser- Tip Sheet
LINKS:
Use Immersive Reader in Microsoft Edge
Immersive Reader Training Page
VIDEOS:
How to use the Immersive Reader in the Microsoft Edge browser