Fun Literacy Ideas for Home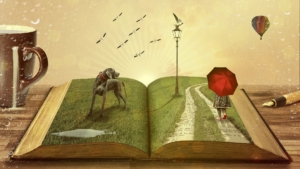 Parent literacy ideas grades 4-7
Week of May 25, 2020
Literacy Outdoors: A comprehensive collection of 50+ outdoor literacy ideas, activities and suggestions. They are open-ended and many work well with a range of ages and abilities. Most just rely on a few free and found resources. Check them out!
Week of May 11, 2020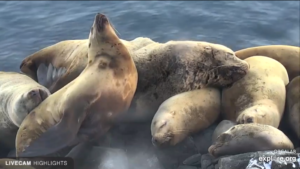 Some of the best writing done by students takes place after a rich experience like a field trip.  So why not check out some live cams and take a virtual field trip to inspire writing!  At Webcamtaxi you can choose any country in the world … visit a place or check out live animals like the steller sea lions of British Columbia!
Just because you can't hop in a car and drive to Tofino right now, doesn't mean you can't check out the action at Chesterman Beach!
After watching any one of these live web cams, write in role pretending that you were actually there.  Sensory descriptions can be a nice way to add details to your writing.  What did you see, hear, smell, taste, touch?  Challenge yourself to avoid using the words, see, hear, smell, taste, touch as you write.  Instead, words like I noticed … or I detected the scent of … or the splash in my face … will create a more sophisticated piece of writing.  Have fun on your virtual field trip!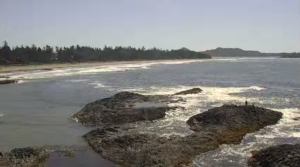 Week of May 4, 2020 ~ Let's Cook!
Connecting to others through Cooking: Wonder Writes

In this Spring of 2020, parents working from home also have the added challenge of keeping their kids independently occupied so that they themselves can work. For daily duties that need to happen anyway, such as cooking, you might want to consider enlisting the help of your kids. Cooking can be a science lesson (let's talk about how yeast works), a math lesson (what's a half cup plus a quarter cup?), or a reading lesson (does this mean I mix these ingredients separately?) and it provides opportunities for kids to learn about nutrition as well as foods and flavours from around the world. Have fun whenever possible. Shape melted chocolate into letters and numbers using a makeshift piping bag. Once they harden, have fun eating your own words!

Ashley Fetter the Atlantic March 16th, 2020

Cooking through Countries

Sora has a number of cooking non-fiction reads:

https://soraapp.com/library/comoxvalleyca/subject-14/page-1

Becoming a spice spy….before you choose your favourite type of food resource to explore, examine the spices in your pantry. What flavours/spices/cuisine does my family enjoy? What flavours and recipes are passed down through our family? What spices have been in the cupboard along time? Do spices go bad after a while? What spices have you never heard about?

Create a wonder survey to ask your relatives and friends on your next virtual chat.

Maybe ask: I wonder with all the world's spices which ones do you and your family cook with? Which spices to do you avoid? Are there herbs that you like? Herbs that you avoid?

The Omnivore's Dilemma Young Reader's Edition

Looking at the age-old question: What should we have for dinner?

'From fast food and big organic to small farms and old-fashioned hunting and gathering, this young readers' adaptation of Pollan's famous food-chain exploration encourages kids to consider the personal and global health implications of their food choices.'

The photos, graphs and visuals create notice and wonder opportunities for writing. What do you notice that pertains to your family? or Our community on Vancouver Island? I wonder how Pollan's ideas apply to Canadian families?

Enemy Pie      https://www.tumblebooklibrary.com/book.aspx?id=4172

How does food bring us together?

I wonder what the social significance meals have to my family?

Consider writing a family recipe and sending or emailing it to a relative. I wonder what recipe may come back you? Write about family foods and maybe the wonders you have of traditions which go back. Where did these traditions stem from?

Food shot photography:

I wonder how or where I might place this food for a photoshoot. What look am I going for? I wonder what lighting will showcase this food's clever characteristics.

In your wonder write consider writing a letter to a publication, introducing yourself as a food photographer. Writing in role means you can notice things in the photographs you take and showcase your skills to apply for a fun job.
Week of April 20, 2020   ~   Happy  Earth  Week!
Read or listen to The Lorax.

https://www.youtube.com/watch?v=EdWesdMfyd4

Why do you think Dr. Seuss wrote this book?

In what ways is the earth and its creatures connected?

You've been given one of the last Truffula seeds.  How can Truffula it be planted?  What needs to be considered to make sure it grows?  Write a set of directions almost like a recipe.

Listen to the story of The Great Kapock Tree by Lynne Cherry

Reflect on the reason why Lynn Cherry may have written this book.  Write down these reflections.

This story take place in a rain forest and the creatures that depended on the great kapok tree.  Think about a tree that's near your home here in the Comox Valley.  What creatures depend on this tree?

Create a picture with speaking bubbles around it from the voices of local creatures.  What would they say if they could speak to a person about to cut their tree down?

Listen to the story One Plastic Bag: Isatou Ceesay and the Recycling Women of Gambia

https://www.youtube.com/watch?v=_B6p04Zph04

What can you do with a plastic bag to make sure it doesn't end up in our local landfill? Search for ideas on the internet.

Wangari's Trees of Peace: A True Story from Africa

https://www.youtube.com/watch?v=08PbLwOtZJA

This is the story of an inspiring woman who went from planting nice trees in her backyard to winning the Nobel Peace Prize for her environmental activism.

Take action!  What can you find in your neighbourhood that needs fixing?  Create a plan of action.  Write it down.

Puffins:  What do you know about them?  How are children helping them?  Where do puffins live?

Watch these short documentaries to gather information:

https://www.youtube.com/watch?v=MaU2yUUbOWY

https://www.youtube.com/watch?v=tn1Ym3TQdiI

https://www.youtube.com/watch?v=kAMCtJtKLRs

What other creatures are being saved or helped by children?
Week of April 14, 2020
To login to Tumble books and find the books shown below, click on this link:
Enemy Pie

The main character in Enemy Pie was convinced the pie his dad was making was filled with ingredients best suited for enemies.  What would you put in an enemy pie?  Create a recipe.  Be sure to include each ingredient and how much to use!

Once your enemy pie recipe is created, make up a pie recipe like the one dad made.  You can look online for recipes to get ideas.

Sloth at Zoom,

In the book, sloth finds a quiet, slow-moving friend. What do you like to do when you slow down?  Who do you like to be with when you slow down?

Draw and write about a favourite slow-down activity.  Remember to include lots of details in your drawing and in your writing.

How Do You Read to a Rabbit?

Get ready to be creative!  Write a great big, long list of animals.  Now, choose some of those animals and write what might happen if you try to read to it!

Example:

You can read to a kangaroo but be prepared to read while you're hopping up and down!

You can read to a chameleon, but …

The Fire Station

Imagine driving a fire truck yourself!  Create a piece of writing in which you describe in detail all the fun you have. Make sure you include the exciting details about the challenges you run into as a new driver!

Draw a picture to go along with your writing.

Boy Soup

The giant did not understand proper health routines for coughing or sneezing.  Write a letter to the giant explaining how it's supposed to be done!

Create a different soup recipe for the giant's cold-curing soup.  What items would you put in it? Provide directions how to make your soup.

As an extra challenge, try to create a rhyming set of ingredients and directions

A Camping Spree with Mr Magee

Create your own indoor tent using sheets and sofa cushions (ask permission first.!).  Inside the tent, curl up with some good books or listen to Tumble Books online!

While inside your tent think of all the things a camper might need.  On a piece of paper, write down each letter of the alphabet.  Try to think of something a camper might need to match each letter!  You can choose 4 letters to write the word, FREE beside it.  That means you don't need to write anything down beside those letters.  Hint:  write free beside the letter X!