Motor Skills
Important Information:
Learning essential motor skills is an important part of becoming a healthy and independent child, youth, and adult.
Almost everyone has challenges when it comes to learning some motor skills. If your child is having trouble learning to do something, here are some things to consider:

Your child will be more willing to practice when they feel safe and positive about what they're doing.
Find out what your child wants to learn. Being motivated makes it much easier to succeed, and this will boost your child's confidence the next time something is hard.
Every child learns at their own pace, so don't compare your child to others. Motor challenges are only a problem if they stop your child from participating in what they want or need to do.
Although your child may need lots of repetition, they don't need constant feedback. Comment when they are seeking input, becoming frustrated, or doing something spectacular!

There are lots of different strategies that can help when your child is having trouble learning motor skills.
Tip Sheets, Strategies and Resources:
MATCH is a strategy developed for kids who have developmental coordination disorder (DCD). However, the strategies are helpful for anyone struggling with a motor task.
MATCH stands for:
M – Modify the task
A – Alter your expectations
T – Teach strategies
C – Change the environment
H – Help by understanding
Here are grade specific MATCH handouts describing typical problems and strategies to try:
Tip sheet: Supports for Printing PDF
Fine Motor Warm Up Activities Nov 2020
Printing Like a Pro! for Parents and Caregivers
Tip sheet: Learning to Type 
Links:
Can Child

Printing Like a Pro Resources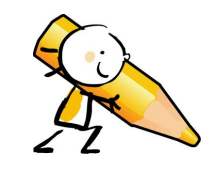 For Further Information or Support:
Please contact Heather Robertson, Physiotherapist: Heather.Robertson@sd71.bc.ca
or Andrea Wilson, Occupational Therapist: Andrea.Wilson@sd71.bc.ca