District Bikes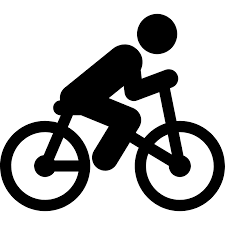 District Bike Process:
Record how many of your students will need access to borrow the district bikes – we encourage your students to use their own bikes to honor parents investment.

Communicate with others on staff to optimize the bikes booking with other classes.

Determine if you will need the primary fleet or intermediate/secondary fleet

Book your preferred fleet(s) and dates via the EOL website under Outdoor Recreation.

Serina Allison will submit a work order to have maintenance deliver bikes to your school or community location.

Bikes are transported in a 22 ft. enclosed trailer.

Be sure to obtain the bike trailer key, it will be left at the front desk of your school. In order to receive the key you must sign and date the bike trailer sign-out agreement.


There are multiple locks on the trailer, the one key will open all the locks.
How to book district bikes
Step 1 – Click on booking calendar icon on the right side of this page
Step 2– Pick either Fleet 1-Primary OR Fleet 2- Intermediate/Secondary
*** See below descriptions of each fleet to determine what is best suited for your students.
***If you would like to book both fleets be sure to check availability dates of both fleets.
Step 3 – Choose your dates – this will automatically book your fleet for two weeks.
Step 4 – Fill in contact information on booking calendar.
Step 5 – Submit your booking request.
Note:  If you would like the bikes brought to a separate location within the community, please make a note on your booking form and contact Serina Allison directly – serina.allison@sd71.bc.ca 
Fleet 1- Primary
Approx. grade: ~
Bikes:
x5 24″ tire
Fleet 2- Intermediate/Secondary
Approx. grade: ~
Bikes:
x5 26″ tire