Community Resources
Comox Valley Early Years Collaborative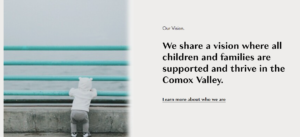 The Collaborative is a group of community partners and agencies who collaborate to provide a rich network of supports for families with the goal of helping children thrive in the Comox Valley.

StrongStart in Comox Valley Schools
StrongStart provides a rich learning environment designed for early learning development – language, physical, cognitive, social and emotional. Qualified early childhood educators lead learning activities where children find opportunities to make friends and interact with others of similar ages.
Participate with your young child (aged birth to five) in play-based early learning activities – including stories, music and art. At no cost to families, this early learning drop-in program supports children in all areas of development and supports the parent child connection.
StrongStart centres operate on a drop-in basis during the school year, and are intended for attendance by children ages 0-5, along with their parent or caregiver. A parent or a caregiver registers when they attend for the first time. More more information see the StrongStart BC – Province of British Columbia information page.
We look forward to meeting you and getting to know your children.
Click here to find a StrongStart location in the Comox Valley
Hosted by the Comox Valley Child Development Association (CVCDA), Valley Child provides information about parenting supports, child development resources and parent and child activities available in the Comox Valley.
Welcome to Kindergarten
As part of the transition to Kindergarten for your child, our district participates in the Welcome to Kindergarten program sponsored by the Learning Partnership. Once you register with a school, you will shortly receive an invitation to a Welcome to Kindergarten event at the school in the spring.  At this event, a bag of materials is provided for each Kindergarten child that will be familiar items at school–magnetic numbers and letters, books, scissors, and more. The purpose of the bag is to give you suggestions for how you can Talk, Read, Create and Play, with your child everyday.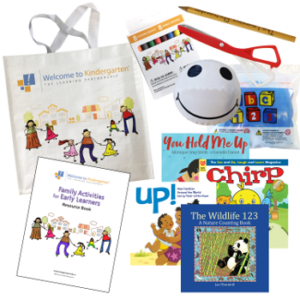 There is also an excellent online cookbook, and a collection of fun songs to sing and get you moving! Check out the link here. (Links for families are near the bottom of the page–you do not need to register with the Learning Partnership to access them.)
Many more great ideas can be found here for you in these videos and on the WTK early learning resources page: https://www.thelearningpartnership.ca/programs/welcome-to-kindergarten/early-learning-resources

WTK Learning Through Play Vol 1 Issue 1 As part of the Welcome to Kindergarten program, this newsletter provides you with ideas and activities to engage with the materials in your child's Welcome to Kindergarten bag even after Kindergarten is underway!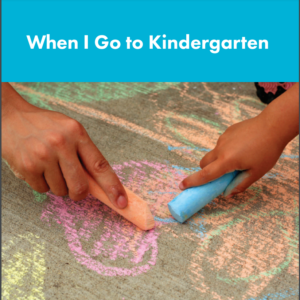 This booklet, When I go to Kindergarten, is one of the items in the Welcome to Kindergarten bag your child receives at your school event. It was created by the Ministry of Education Early Learning team and is intended to be something you do together, celebrating the special person your child is!