Language and Literacy Development
Language is the soil in which reading and writing take root. Helping your child develop their conversation skills and ability to express themselves provides the foundation for all other literacy skills.
The Hanen Centre has a page of parent tips that can help you with this.

You might be wondering how a book without any words could possibly help a child learn about language. You might also be wondering about how to "read" a book if there aren't any words! Keep reading to find out…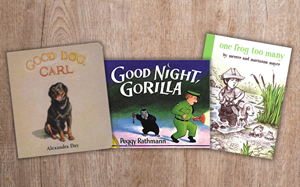 Morgan MacDonald, (MSc, RSLP), one of our District Speech and Language Pathologists, provided this link for games that support language learning.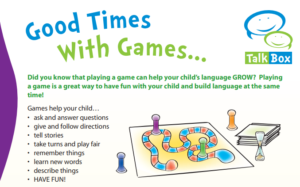 How Every Child Can Thrive by Five
For insight on how a game of peek-a-boo can change a child's life, watch Molly Wright, here: