How Parents Access ePortfolios:
If your child's teacher is doing ePortfolios, you should receive an invite in your email. Here are some instructions to help you view them.
This video explains the process:
How to Go Into a Student ePortfolio to Add or Change Posts:
Click here or on the image to open a bigger picture.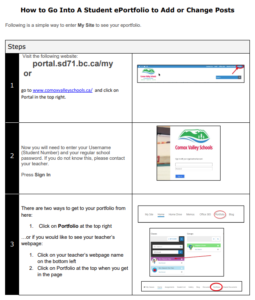 Here is a short video to help you see how this done:
How to Add or Change Portfolio Posts:
Here is a short video to help you get started: