Click on the Inquiry Question links below to see the full survey response and learn what each PLC group is exploring.
2014-2015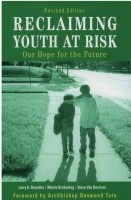 Through the use of Aboriginal resources can we help teachers embed Aboriginal perspectives and knowledge in all parts of the new curriculum in a meaningful and authentic way? ( separate question after an amazing journey to witness an Indian Residential School being decommissioned) FOR STUDENTS -How can we what we learn about residential schools help us be more compassionate in our daily lives?
Will focusing on multi-aged social learning,through extra curricular opportunities provide students with a greater sense of school connectedness? (Aboriginal culture connections)
 Short Summary Report on  Aboriginal Education team's PLC work for 2014-2015
How do we empower students to become independent learners? at Courtenay Elementary
Click here to return the PLC Information main page.