Each Dash and Dot need their own Ipad to run. 

The Ipad will need 5 Wonder Workshop apps: Wonder, Go, Blockly, Path, and Xylo. (Please put a ticket in to the IT Help Desk to have these installed on your school ipads if they are not already there.) https://www.makewonder.com/apps  

Make sure Dash and Dot are charged (takes 1 hour). 

On back of the robots is a white power button.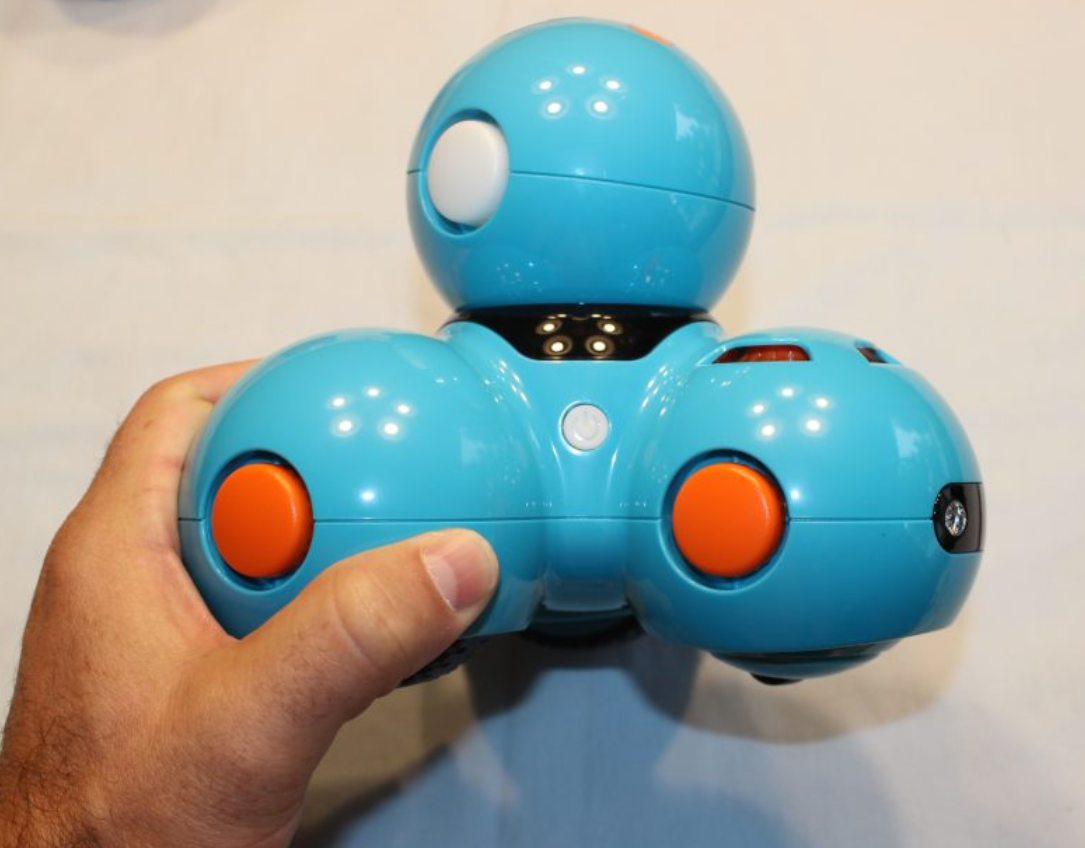 Turn robots on one at a time with their Ipad.  

Start with the Wonder App: Open the app, Hit the play button, then the orange plus sign in the right hand corner, this will sync your robot to the Ipad.  
On the App go to "Controller" and let the students explore the robots functions. 
On the App start going through the "Scroll Quest" challenges. After completing a few of the challenges the App will unlock the "Free Play" feature. 
Now you have full access to your Dot and Dash!  
ADST and Coding Dash & Dot