District Snowshoes

How to book district snowshoes
Step 1 – Book dates you will be using the snowshoes
Step 2– Pick up snowshoes the day before your trip.  Arrange pick up details with Serina Allison (serina.allison@sd71.bc.ca).  Pick up will be at Nala'atsi behind Courtenay Elementary.
Step 3 – Arrange with Serina Allison when to return snowshoes.
In the kit you will find:
sign in and log binder

flagging tape for damaged or broken gear

3 sizes of snowshoes in easy to carry bins

winter and snow resource kit for onsite learning
Book Snowshoes HERE!
50 snowshoes total – 3 different sizes
x5 Children's TYKER Snowshoes
The TYKER snowshoes fit kids shoe sizes 7.5-13.5 and adult sizes 1-4.5
x25 Youth SHIFT Snowshoes
The SHIFT snowshoe fit shoe sizes 1-7(US men's), and sizes 2- 10 (US women's) 
x20 Adult EVO Snowshoes
The EVO snowshoe fit youth size 4.5 to size 15 men's with a max load weight of ~250lbs
Snow-Forecast is a reliable up-to-date snow forecast for Mount Washington area.  Consider wind speed and snowfall when planning your trip.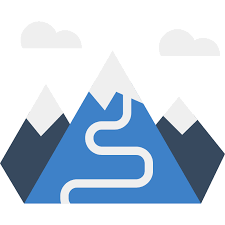 District Approved Mountain Transportation:
*** Please contact Main-Road Contracting if utilizing the areas around Anderson Hill and Rampart Hill. In the communications please indicate you are a school group, include your school name, your name, the date, time, and location you will be playing.
Email Danny– dlecain@mainroad.ca
CONTRACTORS

:

All district approved transportation is approved to go up Mount Washington's Strathcona Parkway Road.  Click HERE for all district approved transportation

contractors

INTERNATIONAL MINI-BUS

All three of the International Mini-Busses are equipped with winter tires

Be sure to practice putting on mini-bus chains prior to trip

Driver must have a valid class four drivers license

PARENT DRIVERS:

A parent drivers must have winter tires and chains traveling up to Mount Washington.  Please have parents fill out all necessary volunteers driving forms prior to trip. 

Volunteer Driver Application–completed each trip
Copy of drivers license and insurance– once a year, keep on school file
ICBC- Competed Drivers Abstract– once a year, keep on school file
Criminal Record Check – once a year, keep on school file ***only required for overnight trips