Please submit your requests within min. of 30 days of your requested date
SD71 and the Courtney Fish and Game Club are excited to announce the partnership between the two groups.  The Fish & Game Club is available for SD71 use between Sept. – June. They are currently working on a first come first serve bases.  The Club is exclusively run by volunteers therefore all activities are teacher lead with support from a CFG guide. 
Teacher planning, programming and support is paramount to the success of your trip.   Consider this new space as an extension of your classroom.
All requests must be submitted using the fillable booking request form and emailed to the CFG office, the-office@courtenayfishandgame.org  .   (See form button on the right)
Please view the calendar to see available dates for booking, there is capacity to support one group request a week. 
This is a temporary process as we build a more solid online infrastructure to support registration. Thank you for your patience as we build support for Youth Engagement in the outdoors with School District 71-Comox Valley.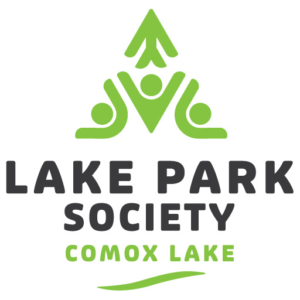 Cumberland Lake Park Society (formerly CLWS) offers full-day outdoor education programs in the spring and fall.
There are two program options: "Forest Friends" and "Water Keepers".   These programs are aligned with the BC Curriculum for Science and Social Science, both programs aim to nurture curiosity, environmental literacy, and connection to place.
We are committed to providing experiential programs that are rooted in concept-based and competency-driven stories, games, and awareness activities. It is our goal that this day of programming can foster deep, transferable learning back into the classroom, and inspire further inquiry and stewardship. Please see our website for more details. 
We aim to make our programs accessible and inclusive. Our subsidized registration fee for each session is $100 per class. If this creates a financial barrier, please email programs@clws.ca for further grants.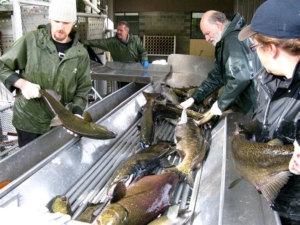 Puntledge Fish Hatchery
Self-guided tours are available throughout the site. There are informative signs and displays to guide viewers as well as an underwater viewing area. Please email ahead of time so the Hatchery staff can ensure space availability. (click picture link).
Self guided tours will have availability to view the grounds, use of the lobby for poor weather snacks space, and access to the hatchery video.
Guided tours are available for Grade 5 classes participating in the Stream-to-Sea Coho classroom program.  Please call or email the hatchery in advance to make arrangements. There are no fish on site from mid-June to mid-September.

School and Organized Groups
---
The Centre offers customized programs to fit your group needs. They specialize in team building and leadership programs.
Whether you have an elementary class that needs some adventure, a university leadership class that needs a challenge, or a senior's group that would like to mix outdoor education with a special interest such as photography or painting – we can create a program for you!
Activities and camping are included in our base fee, we can arrange indoor accommodation as well as catered meals.
​​​ 
  Offers supported day filed excursions to Comox Valley watershed locations with lessons and activities linked to current curriculum K-7.
Wip Climbing is a new facility to the Comox Valley located off of the connector in Courtenay.  They welcome school group activities, offering a special of $10/student. This price includes any rental shoes or harnesses needed as well as a staff member with the students at all times. They also provide a room with chairs and tables for snacks and drinks, and belongings.
​​Comox Valley Fossil Adventures
​
Contact: 250 650 7069 /  250 703 3444   comoxvalleyfossiladventures@hotmail.com​
Adventures that take you back to the time of the dinosaurs! Husband and wife fossil hunters, Russ and Lori Ball, have combined their teaching skills, educational backgrounds and passions into an educational adventure for ages 8 to 88.
What we offer:
Elementary / Secondary level: based on ages
Classroom: up to three hours of hands on show and tell with slide shows, physical specimens, question period and discussion on fossils, rocks and geology. This can include a word search/crossword/drawing activity for a marking component.
Outdoor: follow up the classroom discussion with a hike, geology lesson, flora and fauna chat, and a fossil hunt. Students would leave the classroom and participate in a short hike and a chance to dig for dead critters.

The Tsolum River Restoration Society  has a long history of engaging children and youth in stream stewardship.  In the spring and fall we offer FREE  field trips to Tsolum River Spirit Park or Comox Exhibition Grounds along the banks for the Tsolum River to elementary school kids.  Full or half day field trips are available. We also can extend the field trip learning by spending half a day in your classroom after the morning field trip.   If you are interested in booking a field trip, contact Caroline at 250-897-4670. trrs.educationoutreach@gmail.com
The Vancouver Island Mountain Centre
The Centre offers custom programming for day trips and over night trips.  A great way to bring students into the Mountains in their back yard, with the warmth and convenience of a world class facility.​
Consider linking same "below zero" nature based educational programs to your time at the mountain centre, it will help with GoGrant funding if you are looking for a little extra help.