Community Resources
Comox Valley Early Years Collaborative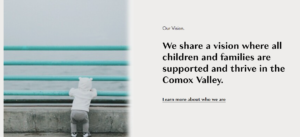 The Collaborative is a group of community partners and agencies who collaborate to provide a rich network of supports for families with the goal of helping children thrive in the Comox Valley.
One of the innovations of the CV Early Years Collaborative is the Building Connections for Valley Families project. 
This is a parent-led initiative and provides spaces for children and caregivers to connect with others in their neighbourhood communities. Sessions are family driven and informal, with opportunities to connect with a variety of community partners. Find them on Facebook.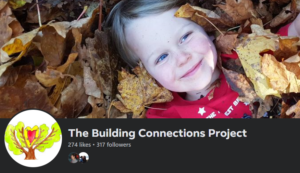 StrongStart in Comox Valley Schools
StrongStart provides a rich learning environment designed for early learning development – language, physical, cognitive, social and emotional. Qualified early childhood educators lead learning activities where children find opportunities to make friends and interact with others of similar ages.
Participate with your young child (aged birth to five) in play-based early learning activities – including stories, music and art. At no cost to families, this early learning drop-in program supports children in all areas of development and supports the parent child connection.
StrongStart centres operate on a drop-in basis during the school year, and are intended for attendance by children ages 0-5, along with their parent or caregiver. A parent or a caregiver registers when they attend for the first time. More more information see the StrongStart BC – Province of British Columbia information page.
We look forward to meeting you and getting to know your children.
Click here to find a StrongStart location in the Comox Valley
Hosted by the Comox Valley Child Development Association (CVCDA), Valley Child provides information about parenting supports, child development resources and parent and child activities available in the Comox Valley.
Here is an up-to-date calendar of weekly events for families with young children: